Objective:
To create a watering container for general indoor houseplants or  outdoor gardening. It must hold 0.5-10 litres and can have a 'rose' (a device like cap, with small holes) at the end of a spout. To be manufactured out of biodegradable polymer with a minimum wall thickness of 1/8" (3.175mm) by either injection molding, blow molding, or rotational molding.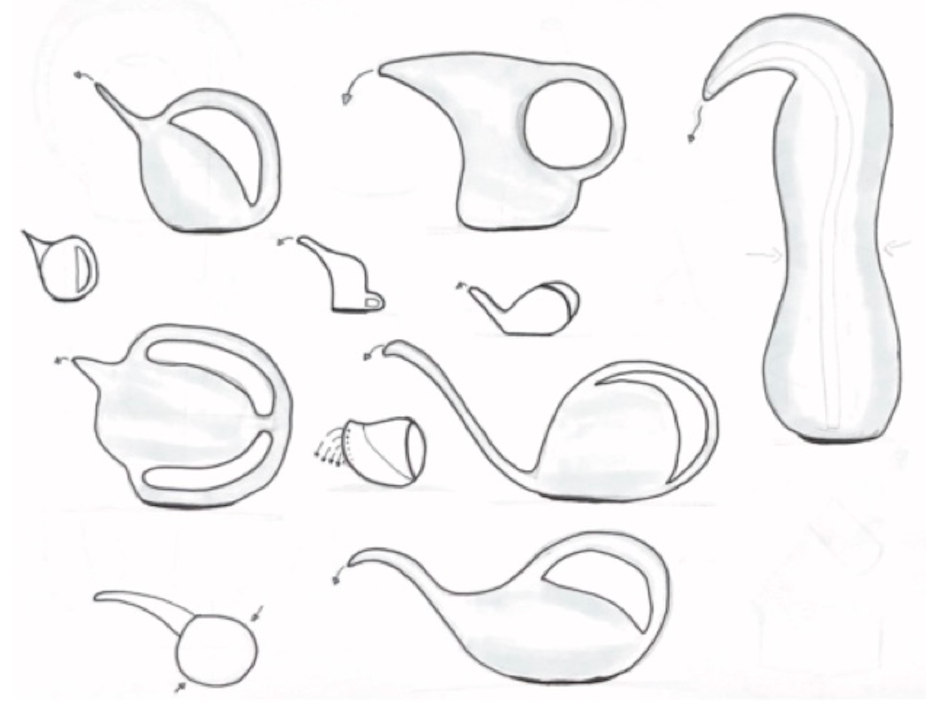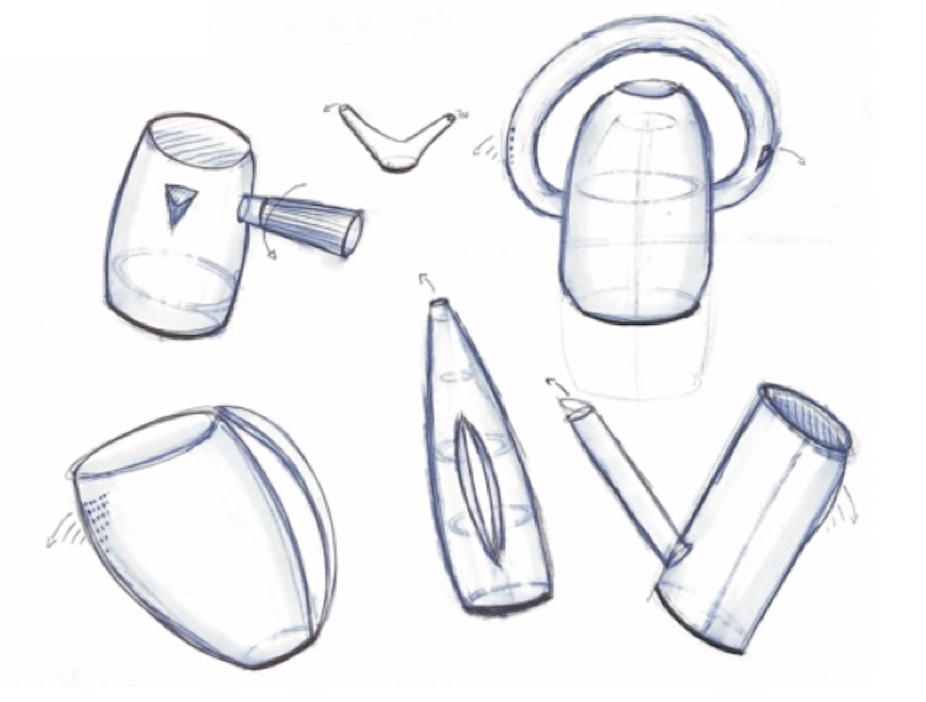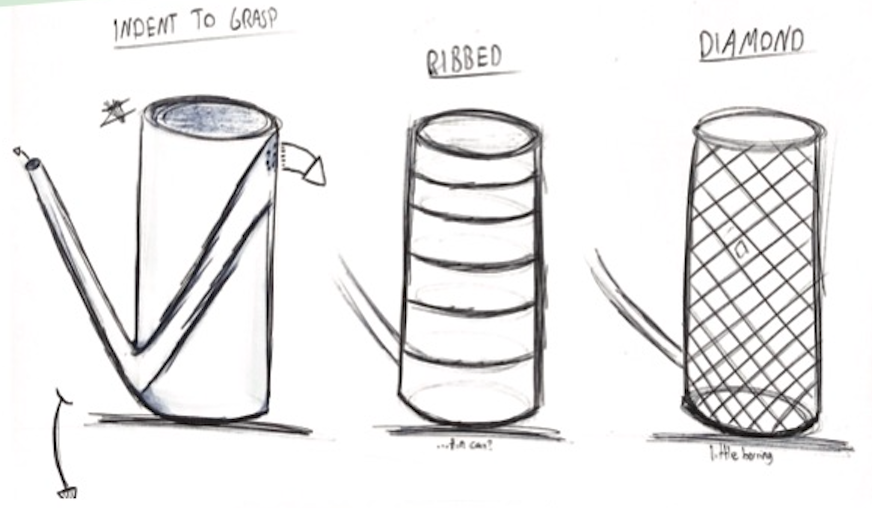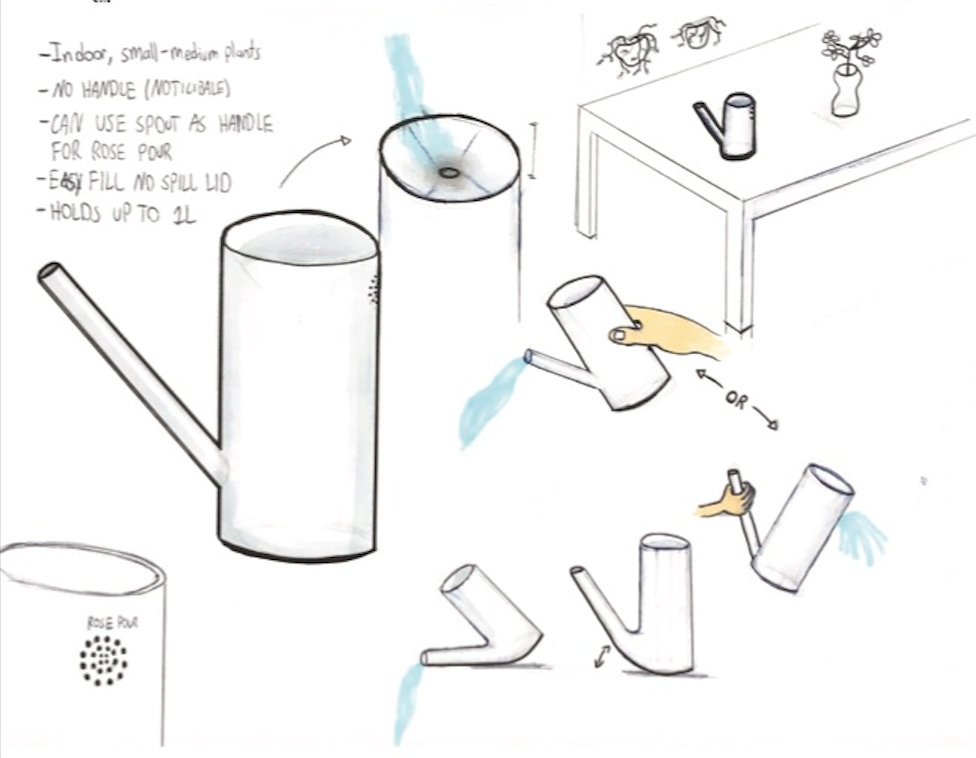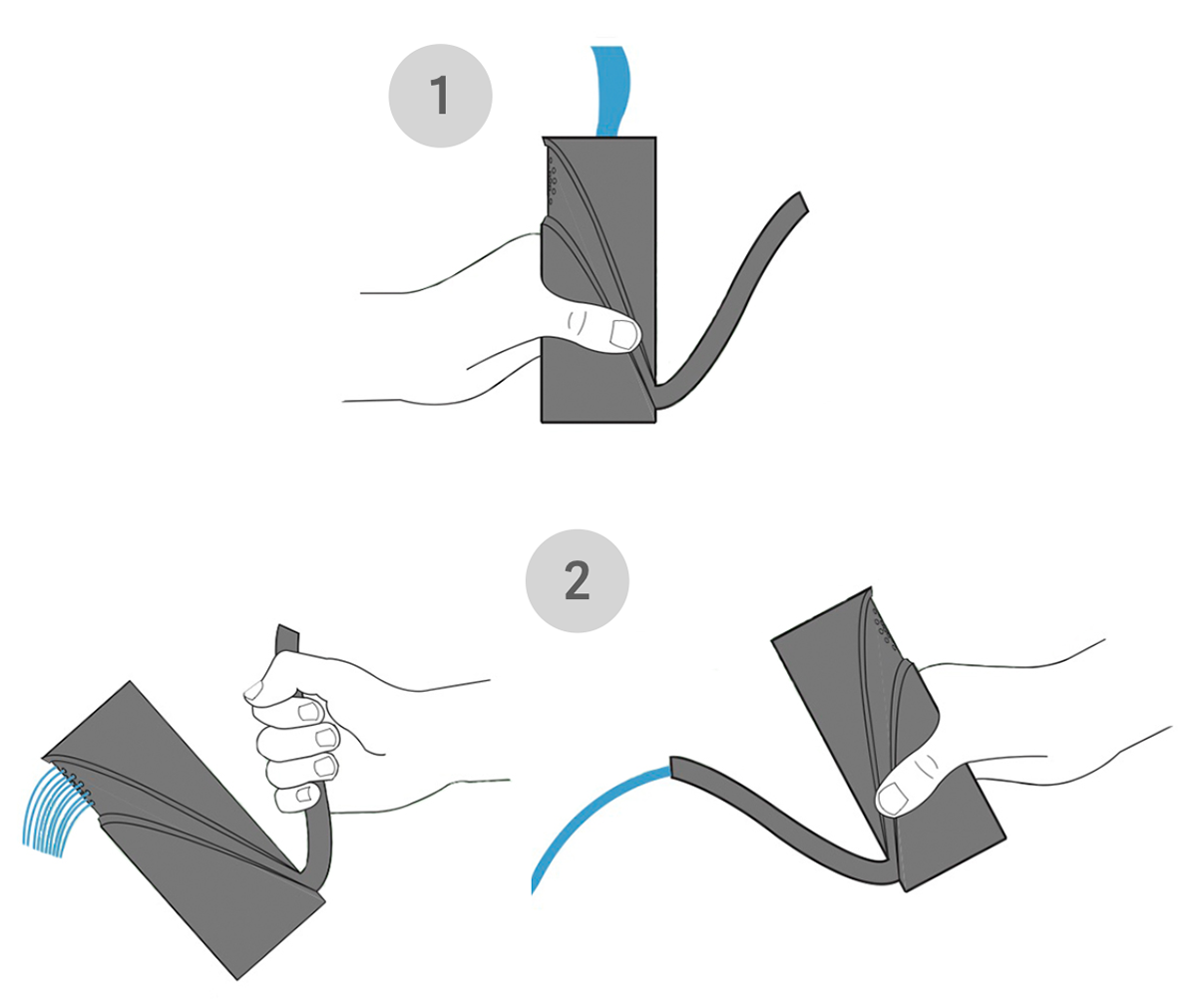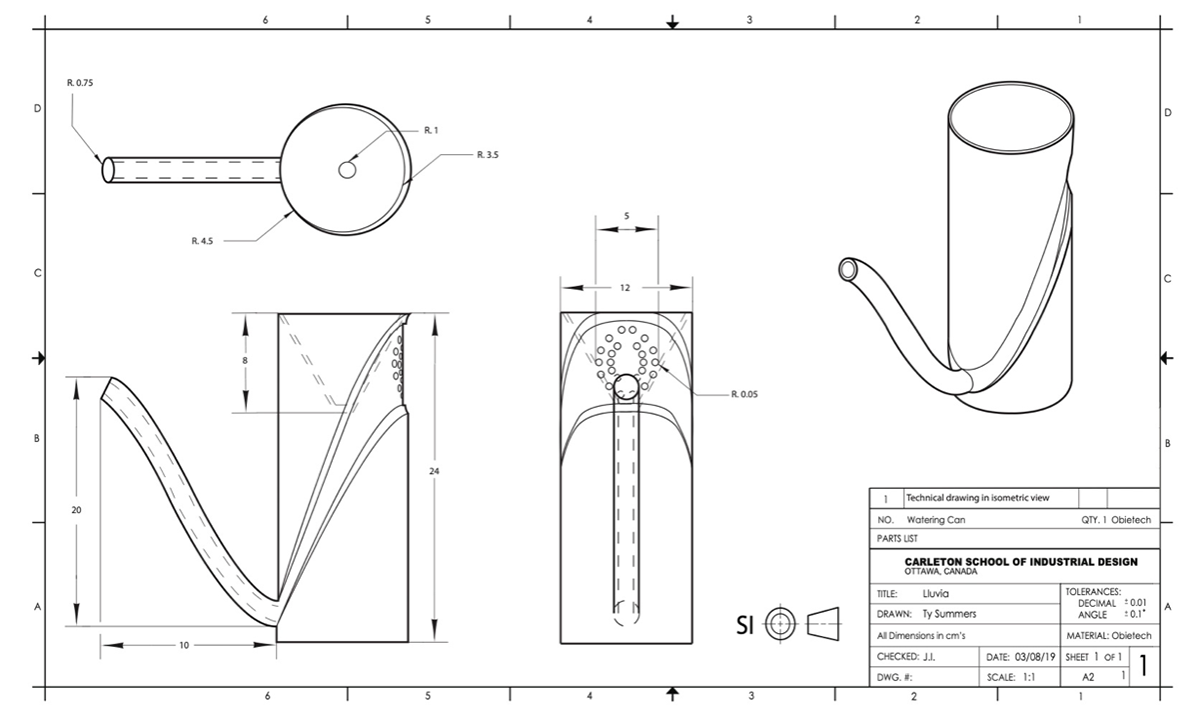 My final product can hold up to 1.5 litres of water. The preferred method for manufacturing is injection molding because it is more of a complex part and will likely have high volume production.
Blow molding has limited part geometry and the wall thickness tends to be inconsistent. Rotational molding is also hard to keep wall thickness consistent and is more labour intensive. Consequently, those methods of manufacturing were eliminated.